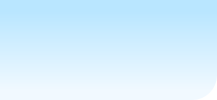 Churches & Bells of Worcester
In 1692, Abraham Rudhall I cast a ring of six for All Saints Church, four of which remain. Following the rebuilding of the church (1741), Abel Rudhall supplied two trebles in 1750 to complete the octave, and two years later added two more to make a ring of ten; at the time, one of only about 30 rings of ten outside London. By 1792, the tenor had cracked and was recast in 1805 by Thomas Mears & Son. The bells became a ring of twelve in 1977. A "Flat 6th" to provide a Middle Eight was added in 2011.
In the middle of the eighteenth century the bellringers of Worcester must have been both expert and enthusiastic. Shortly after the augmentation to eight, they rang the earliest known peal in the county (Grandsire Triples, 30th January 1751). On the ten bells, they rang several long lengths, including 7,326 Grandsire Caters in 1774, and 8081 of the same in 1815.
The bells cannot have been easy to ring. Until 1972, they were hung near the top of the tower in a wooden frame, and the tower sway and frame movement were very noticeable. It is surprising that they rang such long lengths in those conditions.
Between 1972 and 1975, a major restoration took place in which the bells were removed from the tower and sent to Whitechapel for tuning and the provision of a new cast-iron bellframe and new fittings. All the work in the tower was undertaken by members of the band, as was the installation of the two trebles in 1977 and the flat 6th in 2011.
Since the restoration and augmentation, All Saints has become a very popular peal tower, with over 350 having been rung since 1975. The bells are easy to ring and there is good sound control and a number of record peals have been rung there, including the longest lengths of Stedman Cinques (20,001 changes) and Bristol Surprise Maximus (20,064 changes); still the longest peal on twelve bells rung in 13 hours and 58 minutes on 17.10.87. Other peals of note are a peal of Cambridge Surprise Maximus rung (2.1.84) by the youngest band (av.age 16 yrs 188 days) to ring a peal on twelve, and a peal of 15,840 Spliced Surprise Maximus in 30 methods "all the work" (20.3.93). The tower total at 31.12.15 was 488
© D.Beacham 2016