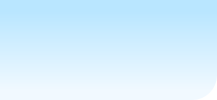 Churches & Bells of Worcester
On Sundays, the meeting place is the North Transept. Enter the Cathedral and turn left twice to bring you to the tower entrance door. The ascent is quite straightforward.
If the cathedral is closed (e.g. when there is an evening practice), the meeting place is the "Friend's Door", a small door on the north side, just east of the North Transept. To avoid any disappointment at being locked-out, intending visitors should make arrangements with one of the contact persons well in advance. On Sundays cars may normally be parked in the churchyard on the north side of the cathedral. Visitors should arrange with "Contact" for parking on a Monday evening.
The conventional 'Middle Eight' of a ring of twelve (9th as tenor) is provided by substituting the Flat 6th for the 6th bell. A further major octave, with the 11th (C#) as tenor, can be had by using the Flat 4th and the Flat 8th. There are two 'Minor Tens': one, in the Melodic Minor Mode, uses bells 2 to 11, with the Flat 6th instead of the 6th. (Any ring of twelve with a Flat 6th has a Melodic Minor Minor Ten.) Using bells 2 - 11, with the Flat 4th substituted for the 5th and the Flat 6th substituted for the 6th, produces the 'Harmonic Minor Ten'. The haunting sound of this ring is traditionally heard to good effect when ringing with the bells half-muffled on New Year's Eve.
Displayed in the Cloisters are five bells from the former ring of eight. Early history is unclear, but four are medieval bells which may have hung in either or both of two bell towers at some time. Two, because there was once a separate Clochium as well as a central tower. During the Victorian restoration, the enthusiasm of the Revd. Richard Cattley (Minor Canon) for bells and clocks led to the replacement of the old eight by a new heavy twelve, tenor 50cwts in D. These bells were cast by Taylor's in 1869 to Lord Grimthorpe's specification. In the previous year they had cast the 4 1/2 ton Bourdon Bell. These bells were reputedly a good 'back ten', but a poor twelve, and in 1928 all fifteen ringing bells were recast. They are now generally acknowledged to be one of the finest rings in the country. The peal total at 31st December 2015 was 165.
Another notable feature is the wooden sub-frame, or 'Wigwam', which supports the oak bell frame. This massive cross-braced structure formed from pitch-pine rises through three floors below the bells and provides additional support to the frame. The combination of tower and frame movement when these heavy bells are rung means that they are 'tricky', to say the least!
A further feature of the Victorian restoration was the installation of a carillon machine to play tunes on fourteen of the fifteen bells. It has seven barrels, with provision for forty-nine different tunes. (N.B. Carillon out of action for the foreseeable future.)
Worcester Cathedral Bells
Further Information and History